Contact Lenses
At Mountain View Eye Associates, we take pride in the fact that we carry a large selection of contact lenses.
ADVANTAGES TO CONTACT LENSES:
.  Provides wider field of view & less distortion
.  Fog free lenses while playing sports or exercising
   Wider selection of sunglasses
WHY PURCHASE YOUR CONTACTS FROM MOUNTAIN VIEW?
 Our doctors have a combined 80+ years of experience
FREE direct shipping when you prepay for your annual supply
Lose, tear, or need a lens in a pinch?  No problem when you buy from us!
When ordering an annual supply, you can often qualify for a rebate from the manufacturer-only available in our office.
Soft Lenses                                                                                                                     
These lenses are comfortable to wear and must be replaced monthly or daily depending on the type you choose.  Soft lenses are available in daily wear, daily disposable, and extended wear.
Daily wear should not be confused with daily disposable lenses.  A daily wear lens must be removed before sleeping. It is not FDA approved for extended (overnight) wear.  A daily wear lens is typically replaced daily, bi-weekly, monthly, or in some cases quarterly, depending on the brand.  It is important to follow the wearing schedule prescribed by the contact lens brand and your optometrist at Mountain View Eye Associates.
Daily disposable contact lenses are single-use lenses that are removed and discarded at the end of each day, and a fresh pair is inserted the next morning.  Daily contact lenses are gaining popularity for their health & convenience benefits.  The more frequently you replace your contact lenses, the healthier and more comfortable your eyes can be.  Deposits found naturally in your tears can build up on your lenses, causing your contacts to be less comfortable & can also make you more prone to infection.  People that work in dusty environments, interested in wearing contacts part time, experience dry eye, or kids are the perfect candidates for a daily disposable lens.
Extended wear contacts have been approved by the FDA to be worn while sleeping for a certain period of time. Some brands can be worn for up to seven days while others can be worn for up to one month.
Soft lenses can correct patients with single vision, astigmatism, and bifocals.
Rigid Gas-Permeable (RGP) Lenses
Made of moderately flexible plastics, GP lenses offer sharp vision and correct most vision problems. They are more durable than soft contact lenses and can be easier to handle and care for but require a longer adaptation period and consistent wear to maintain adaptation.
Color Contact Lenses
Enhance your eye color or even change it completely. Colored contact lenses are fun and come in a variety of colors for both light and dark eyes.  The Subtle colors work best on light eyes.  Darker eyes work best with the vibrant colors.
Regardless of the type of contact lenses you wear, an annual eye exam is recommended to ensure the continued good health of your eyes. Schedule an appointment for an assessment and advice at Mountain View Eye Associates in Altoona, and we will be in touch with you shortly.

Featured Brands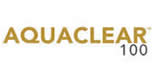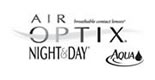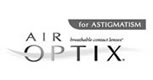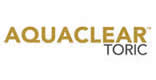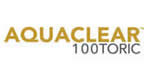 Scleral Lenses
A scleral lens, also known as a scleral contact lens, is a large contact lens that rests on the sclera and creates a tear-filled vault over the cornea. Scleral lenses are designed to treat a variety of eye conditions, many of which do not respond to other forms of treatment.